Youth Group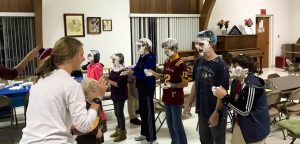 The Youth Group meets on Wednesday evenings twice a month.  We eat together and sing each meeting.  The main portion of our gatherings alternates between studying the Christian disciplines, interviewing an older church member, and critically engaging culture or current events.
Shepherding Groups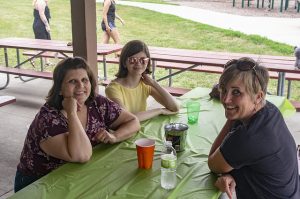 Shepherding Groups are designed to build fellowship within the body, study God's word, and pray for the needs of the saints. Shepherding Groups are offered during the month as follows:
Stember/Kramer – Meeting every 3rd Sunday of the month beginning January 20th. This will be a meal and time of fellowship (following the church service) for all those interested, and any and all are welcome to come. The first one on January 20th will be held at the Stember home, 214 SE East Lawn Dr., Ankeny, 50021.  Please bring a main dish and a side to share. See David Stember or Matt Kramer with any questions.
 Hall – A new small group will be starting in January at the Hall's.  The day of the week and the subject matter are yet to be decided, but the group will meet mid-week, probably twice a month.   See Tim or Karla if you are interested in joining, or if you want to learn more.
Saturday Morning Men's Meeting
Redeemer Presbyterian Church sponsor's a men's meeting on Saturday morning through the fall and spring. These meetings offer men an opportunity to enjoy a time of breakfast and fellowship followed by a group discussion involving a topic of particular relevance for men. The meetings are open to all men and not just members of Redeemer. See the page, Saturday Morning Men's Meeting, for time, location, and additional information.